To be sure about the colour and material before you place your curtain order we always recomend that you order a free fabric sample first. This is especially important when you order curtains made-to-meausure since these products can not be returned or exchanged. We want you to be completely satisfied with your new curtains and that is why we offer these samples free of charge.
Read more in our guide "How to choose the right curtain" here.
order now »
THE WIDTH OF THE CURTAIN
Always enter the total width of the fabric without folds when placing your order. A good basic rule is that 2 meters of fabric covers approximately 1 meters of the window when you hang the curtain with folds or waves.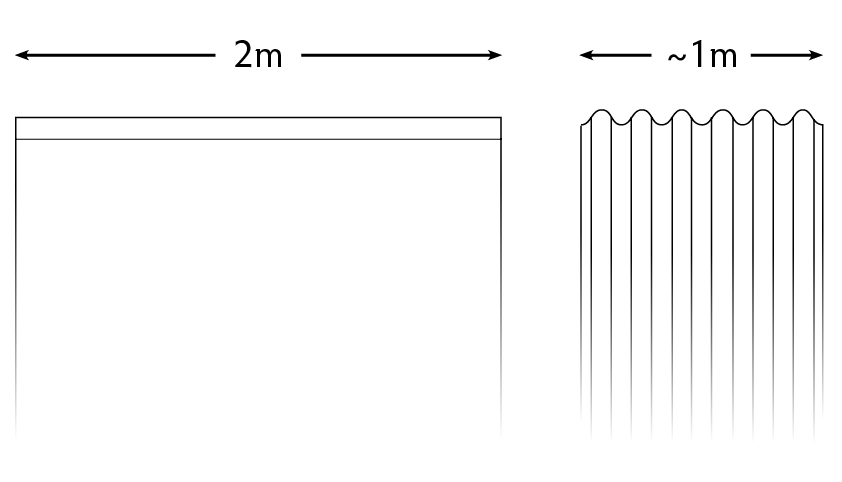 THE HEIGHT OF THE CURTAIN
when you want curtains from ceiling to floor
Always consider the height of an already hemmed curtain when placing your order. Measure the height from floor to ceiling from a few different spots in case the floor or ceiling are slightly uneven. If your measurements varies- use the shortest measurement! To allow the curtain to hang freely over the floor and also depending on what hooks and rail you use, you should deduct a few cm on your total height measurement. See below our recomended deductions. 
DEDUCTIONS ON HEIGHT MEASUREMENTS
HOTEL RAIL (Double curtain rail)
Pleat tape hook or eye hook with high profile – deduct 3 cm
U-RAIL
Pleat tape hook or eye hook with high profile – deduct 3 cm
ALEX-RAIL
Glider hook with low profile – deduct 3 cm
Eye hook with high profile or pleat tape hook – deduct 4,5 cm
HEM THE CURTAIN YOURSELF
If you prefer to order a standard curtain, you can always hem the curtain yourself using hemming tape or stitches. Read more.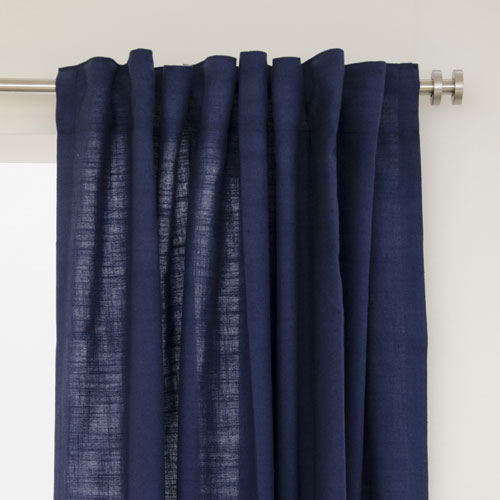 Directly on the rod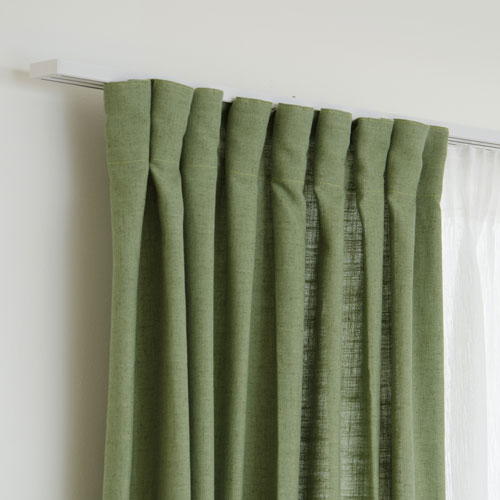 French folds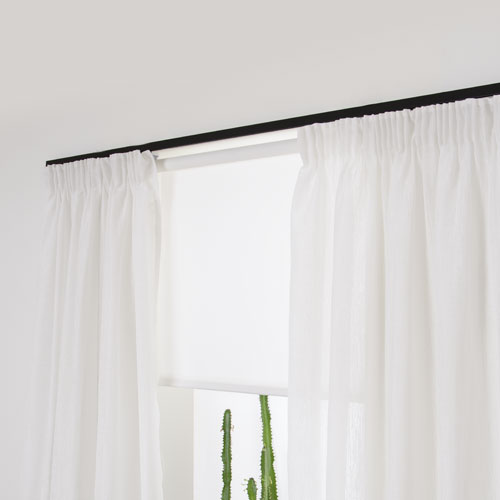 Pencil folds with pleat tape hooks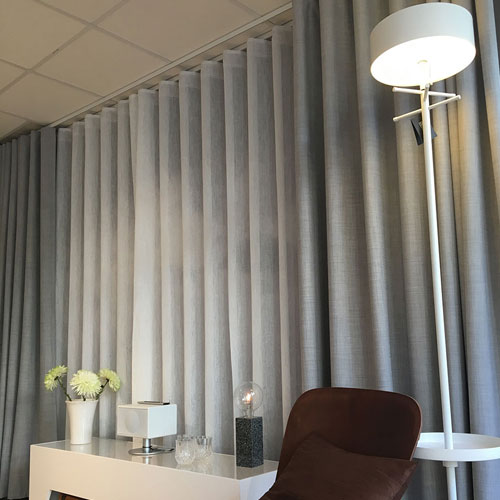 Wave folds with pleat tape hooks
All curtains feature Hasta's multi-purpose curtain tape, which means you can hang the curtain in 4 different ways.
The quick and easy way is to use the loops directly on the curtain rod. For this you do not need any hooks.
If you wish your curtain to hang with more distinct folds you can use french folds. For this you will need a glider hook for a rail or an eye hook for a rod.
Pencil folds are smaller folds that gives the curtain a more romantic look.
If you like the hotel look, you can hang the curtain in wave folds. These folds require a bit more space and fabric, but is a trendy and modern way to hang your curtains!
THE PERFECT HOTEL CURTAIN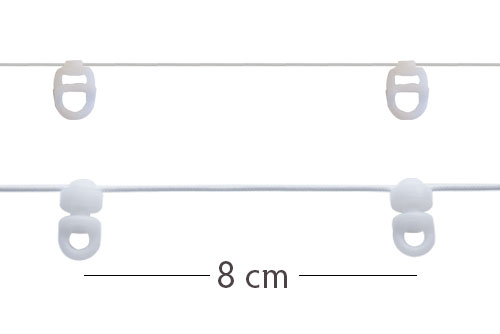 To achieve perfect folds on your wave-curtain, you can use gliders on string. This helps the gliders to be positioned on an even distance from eachother so each wave are the same size.
If you like double layer curtains, for example a blackout curtain combined with a transparent curtain, we recomend that you use the hotel rail or two rails in parallell. If you do not wish to attach the rails in the ceiling, you can use a wallbracket and attach the rails on this.