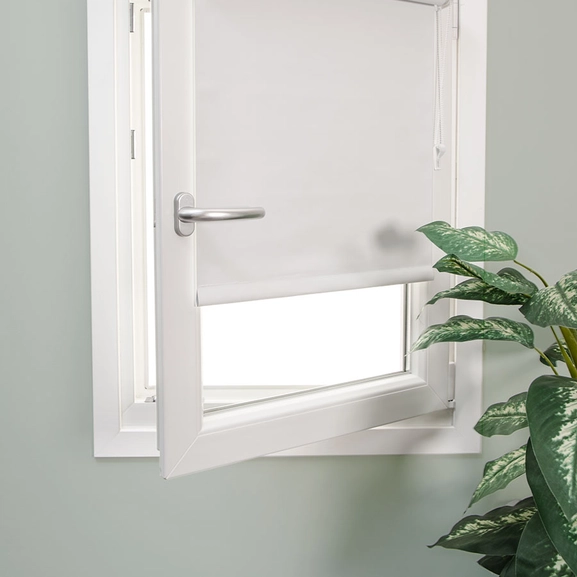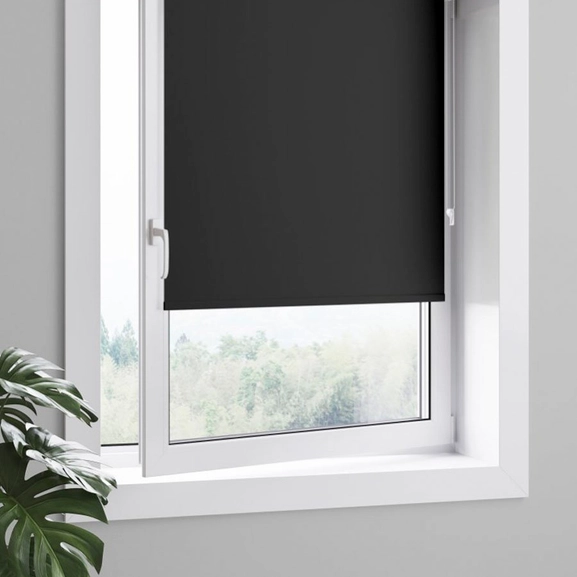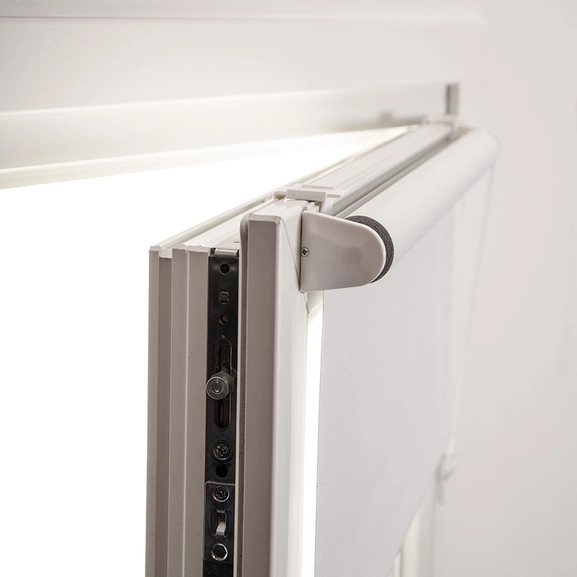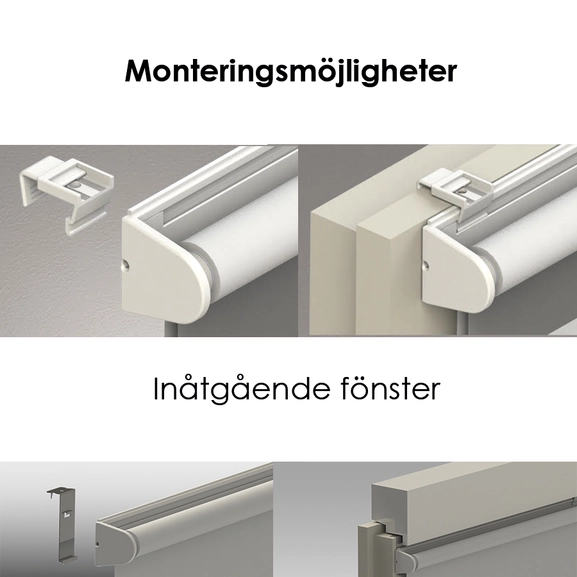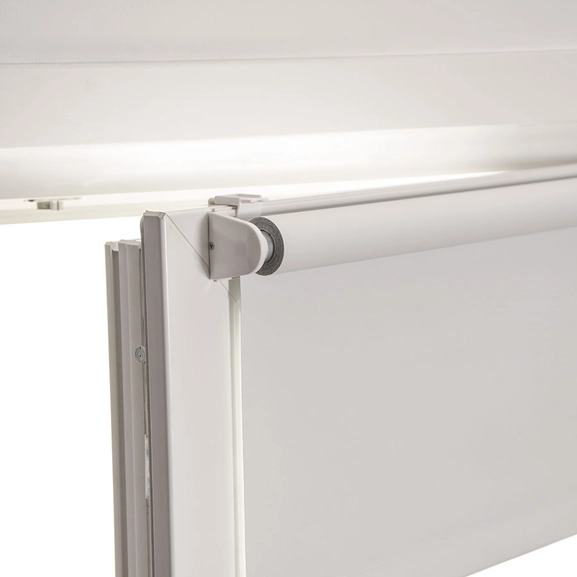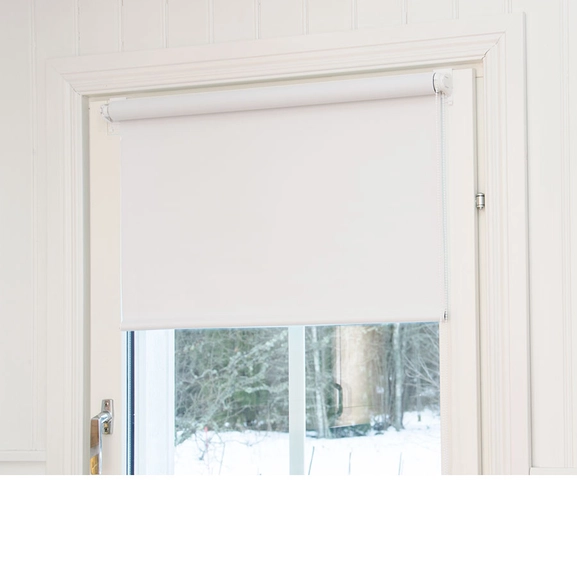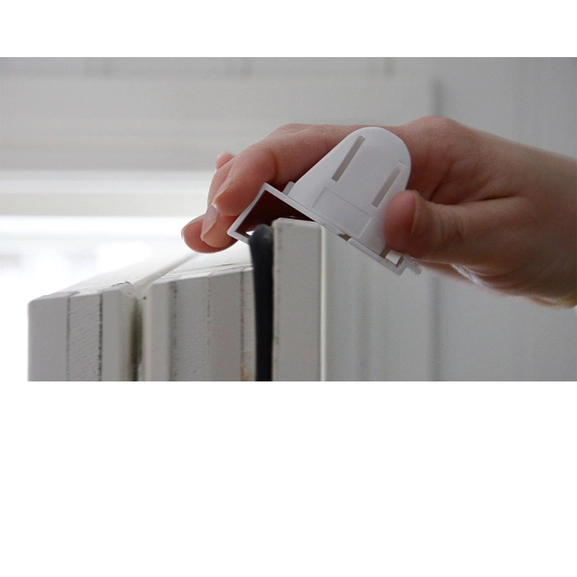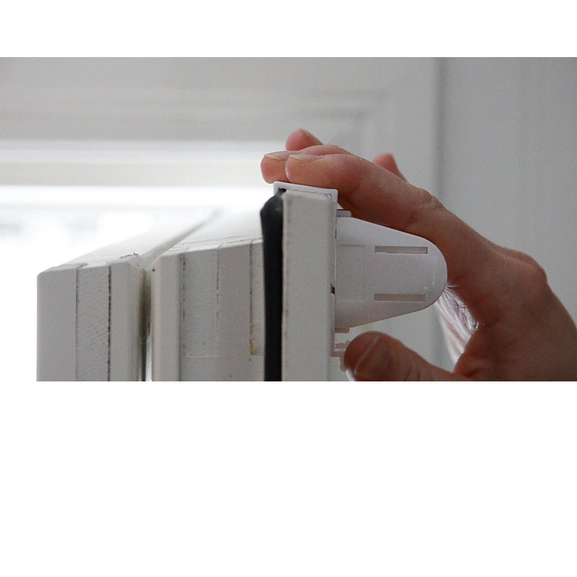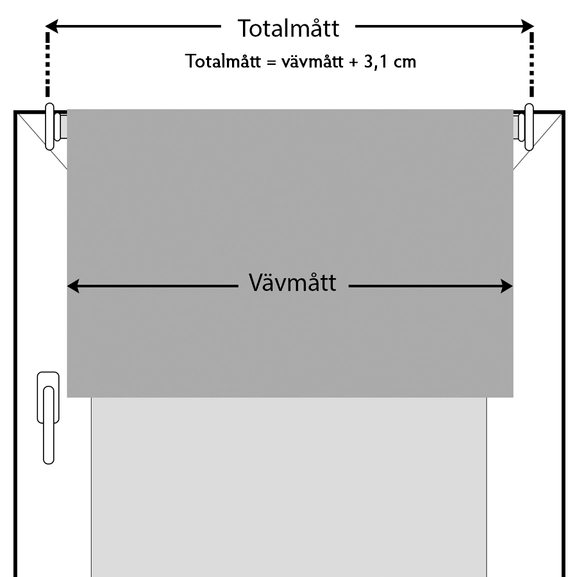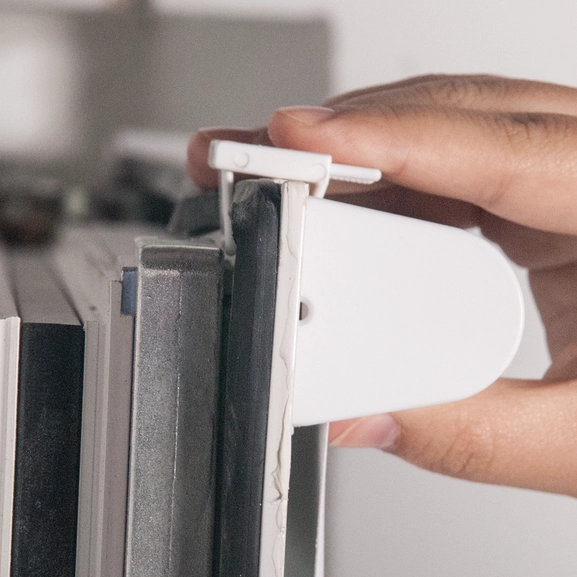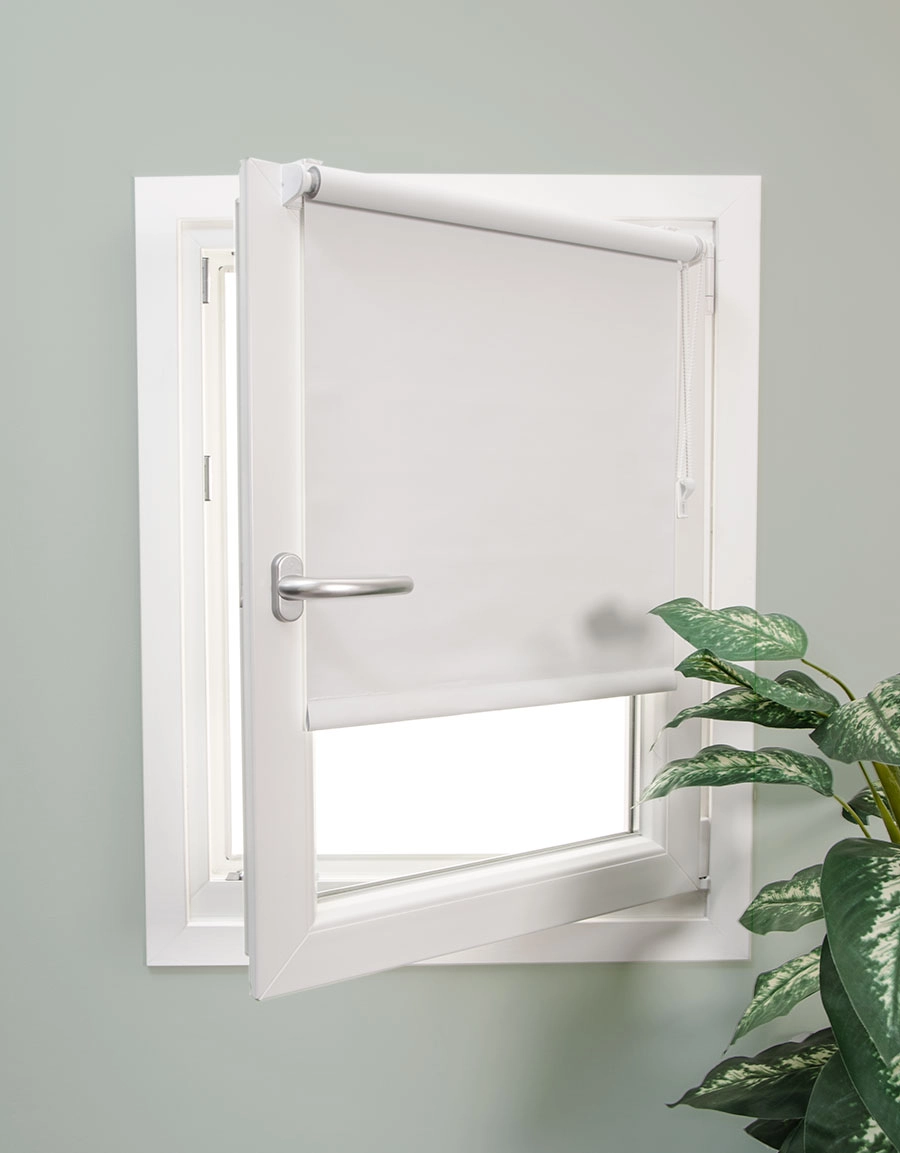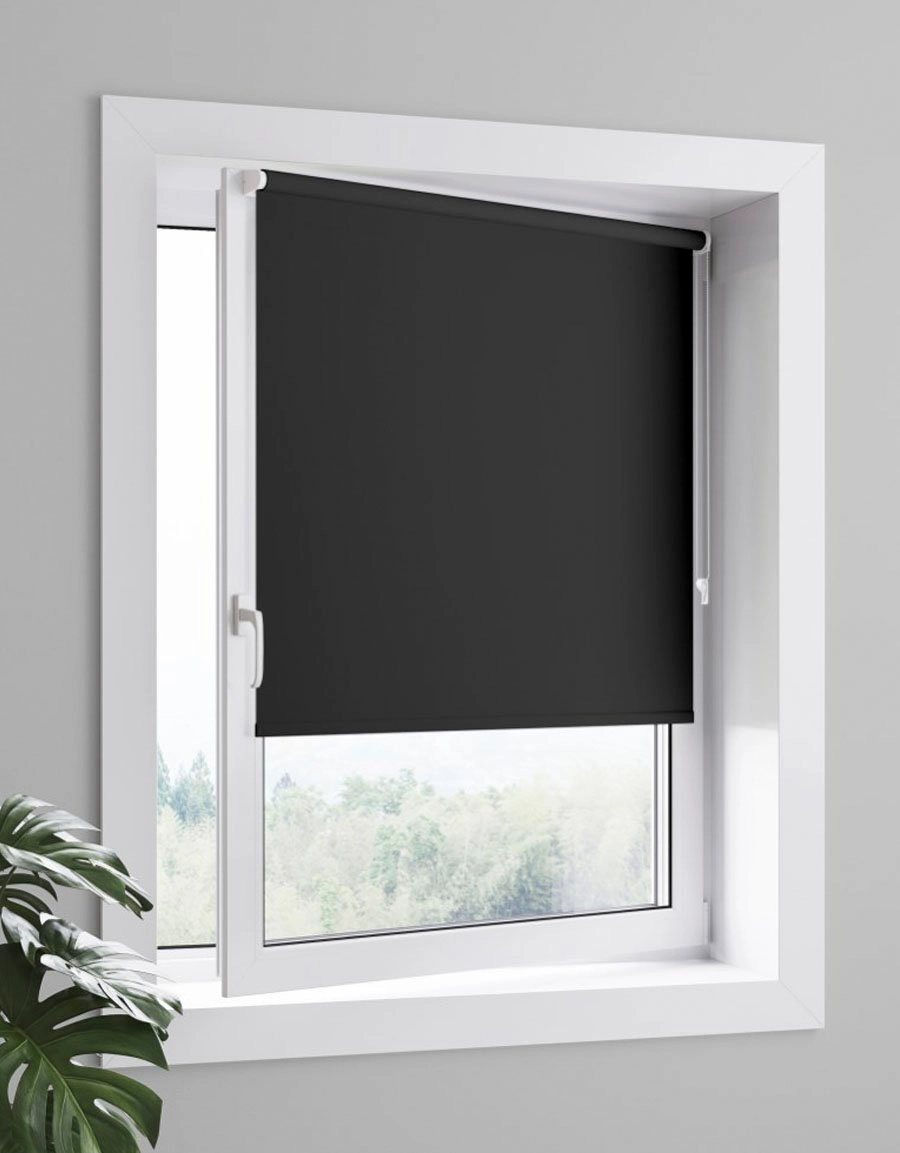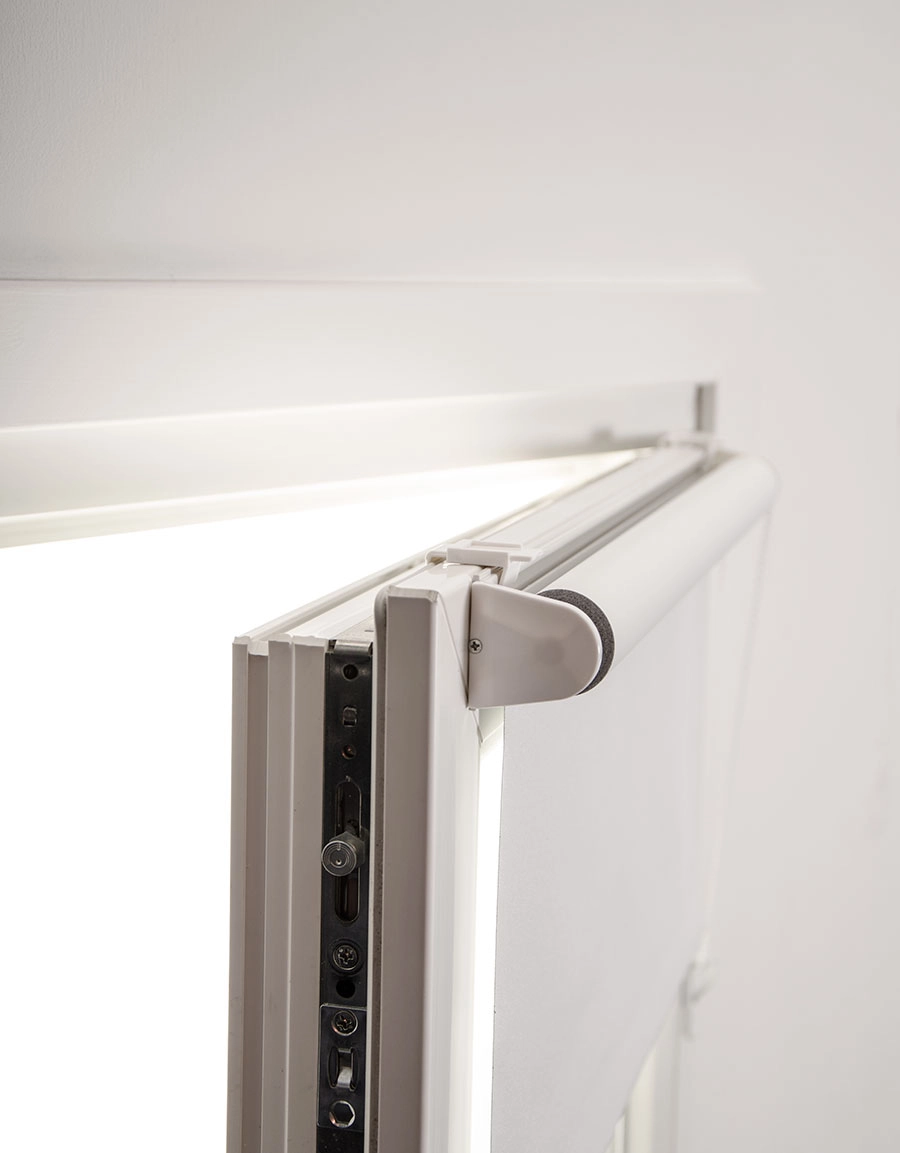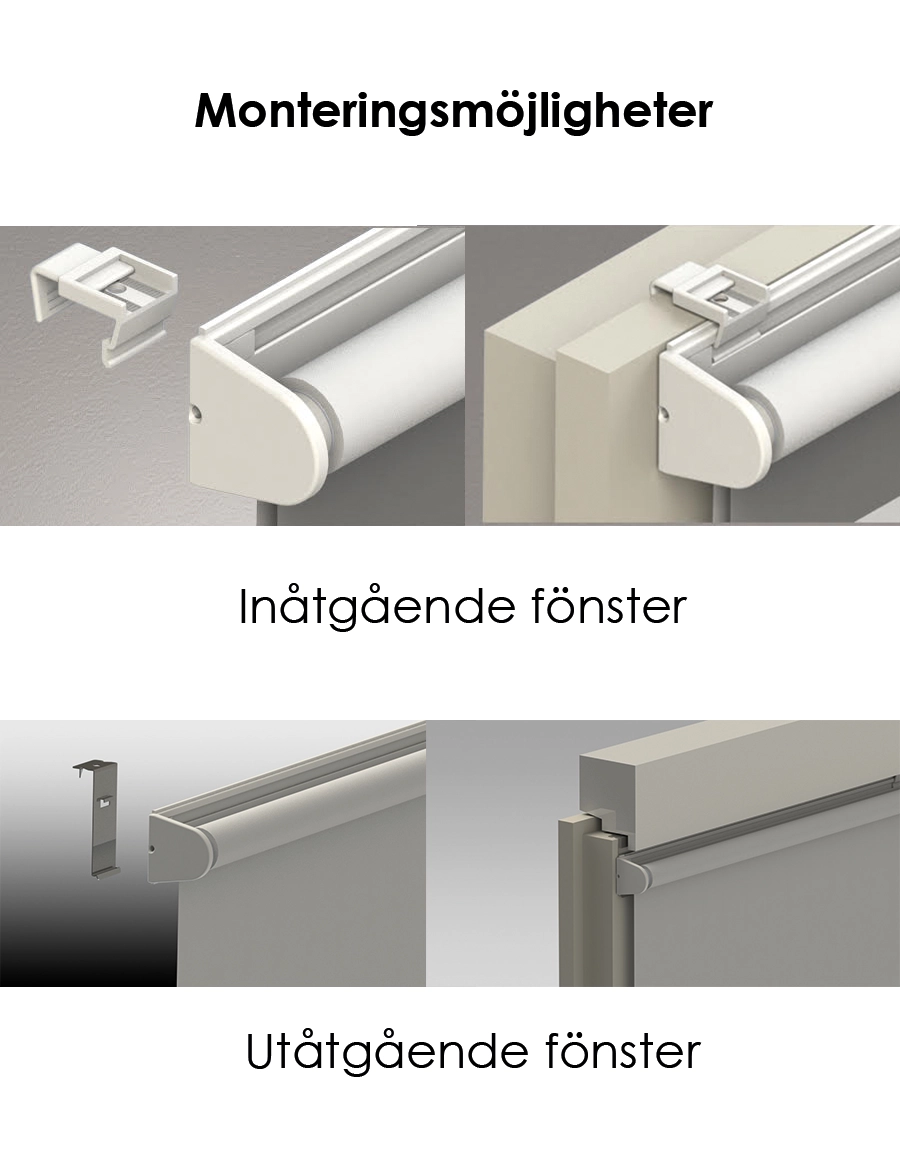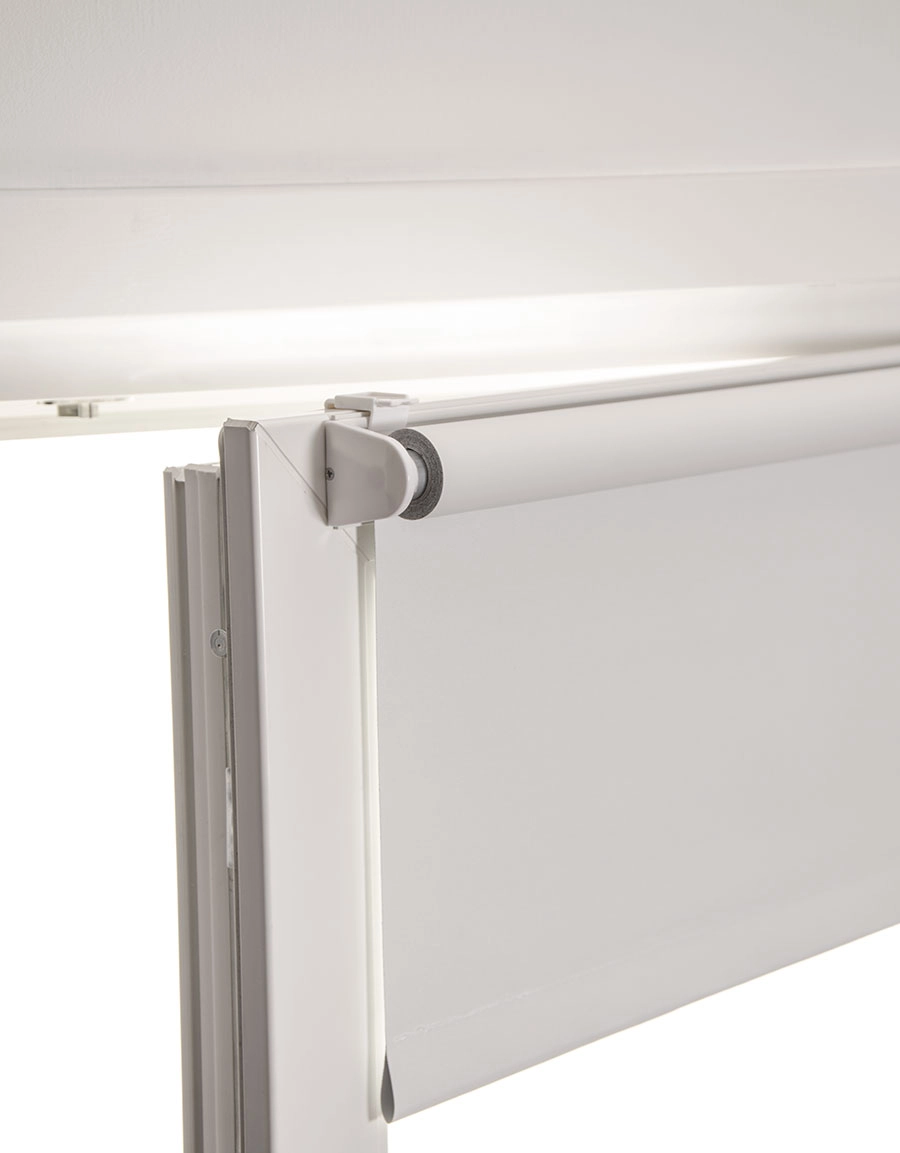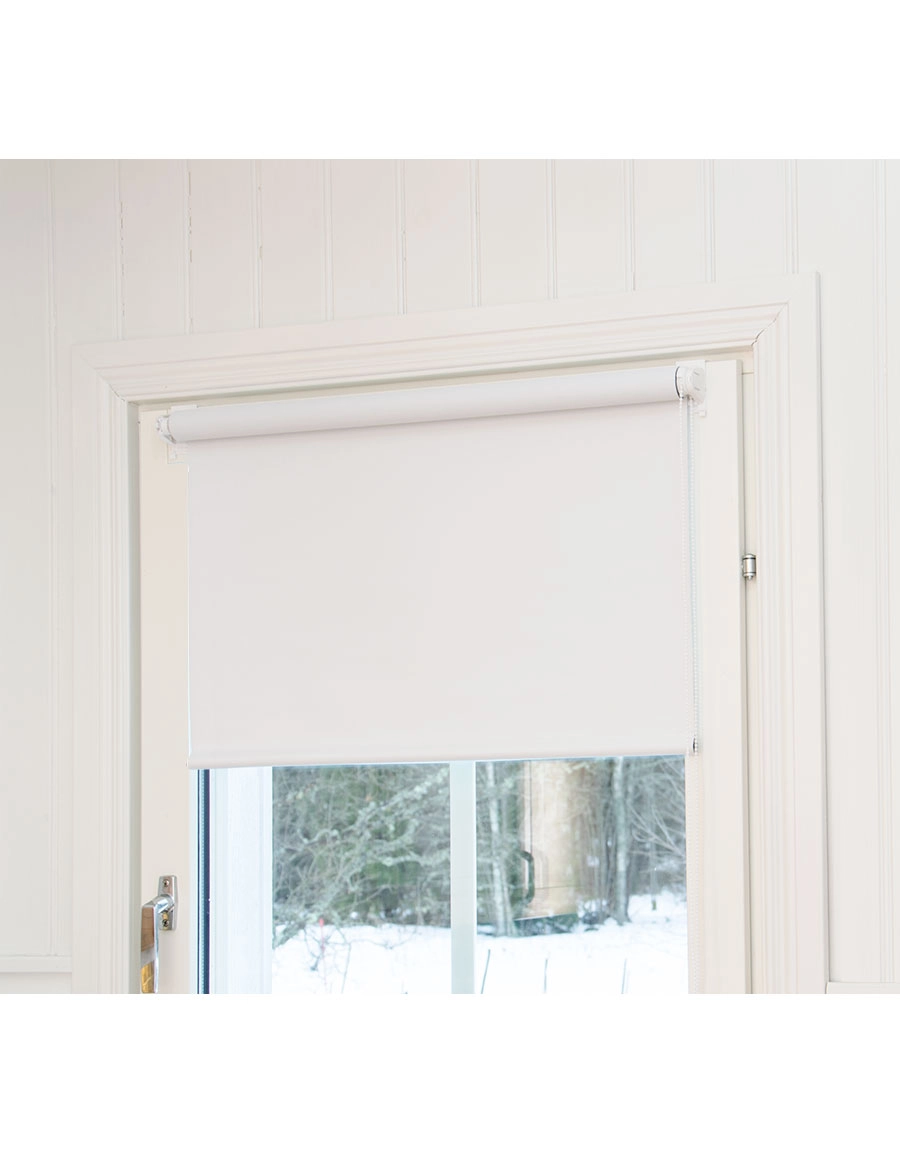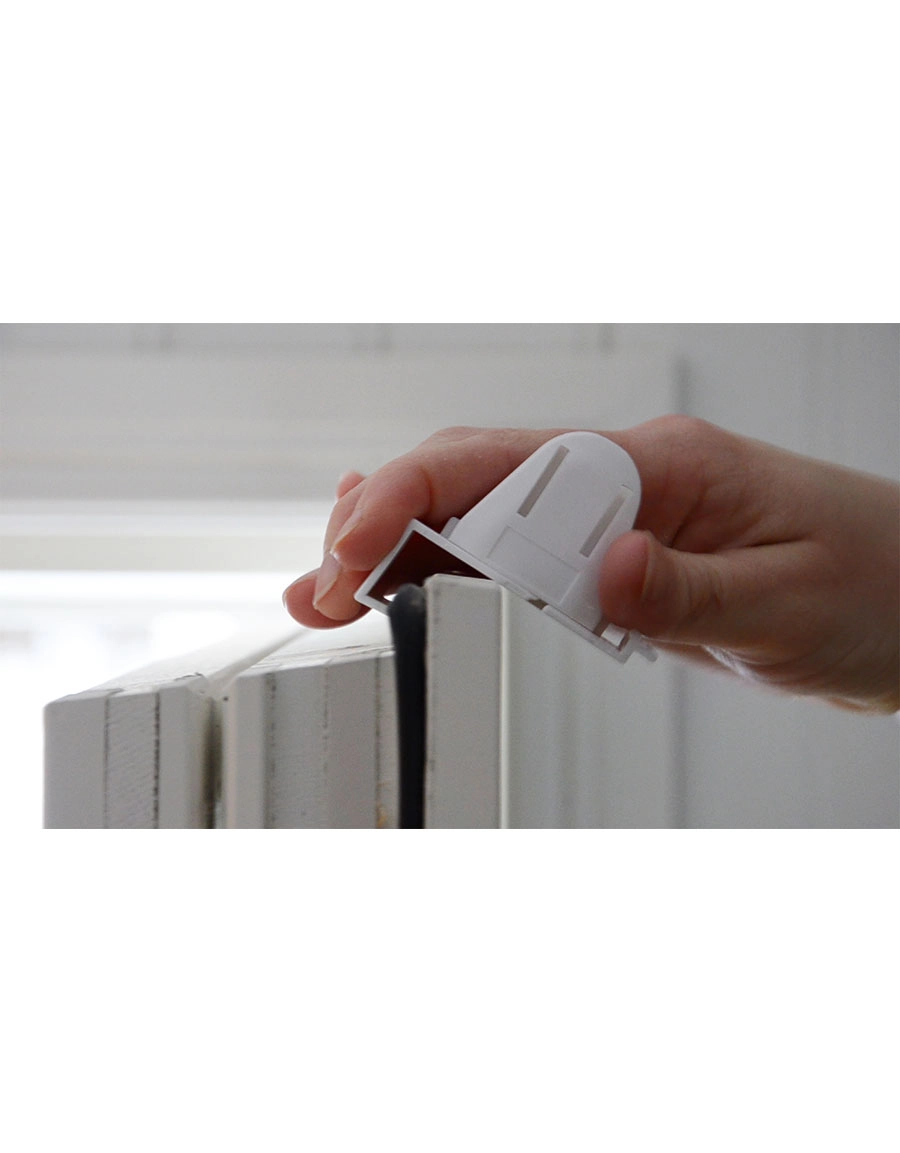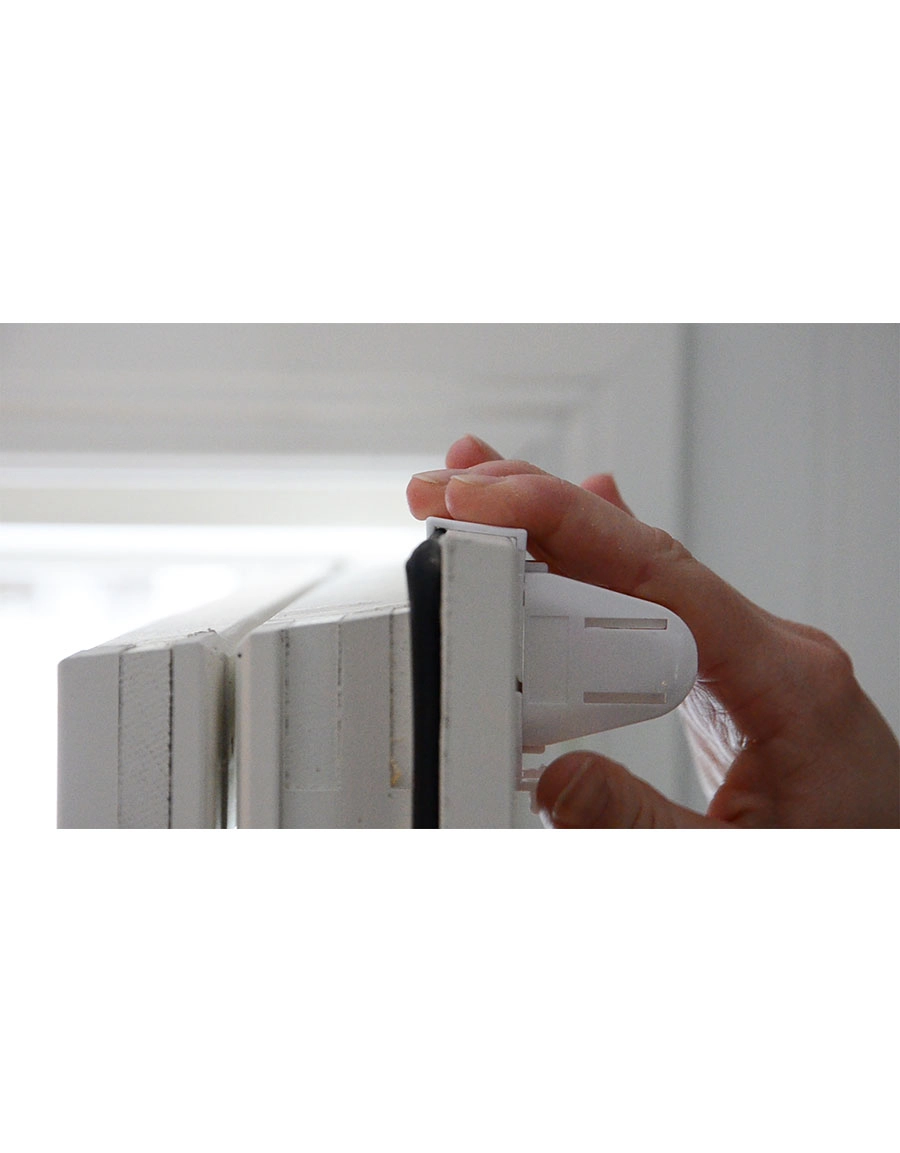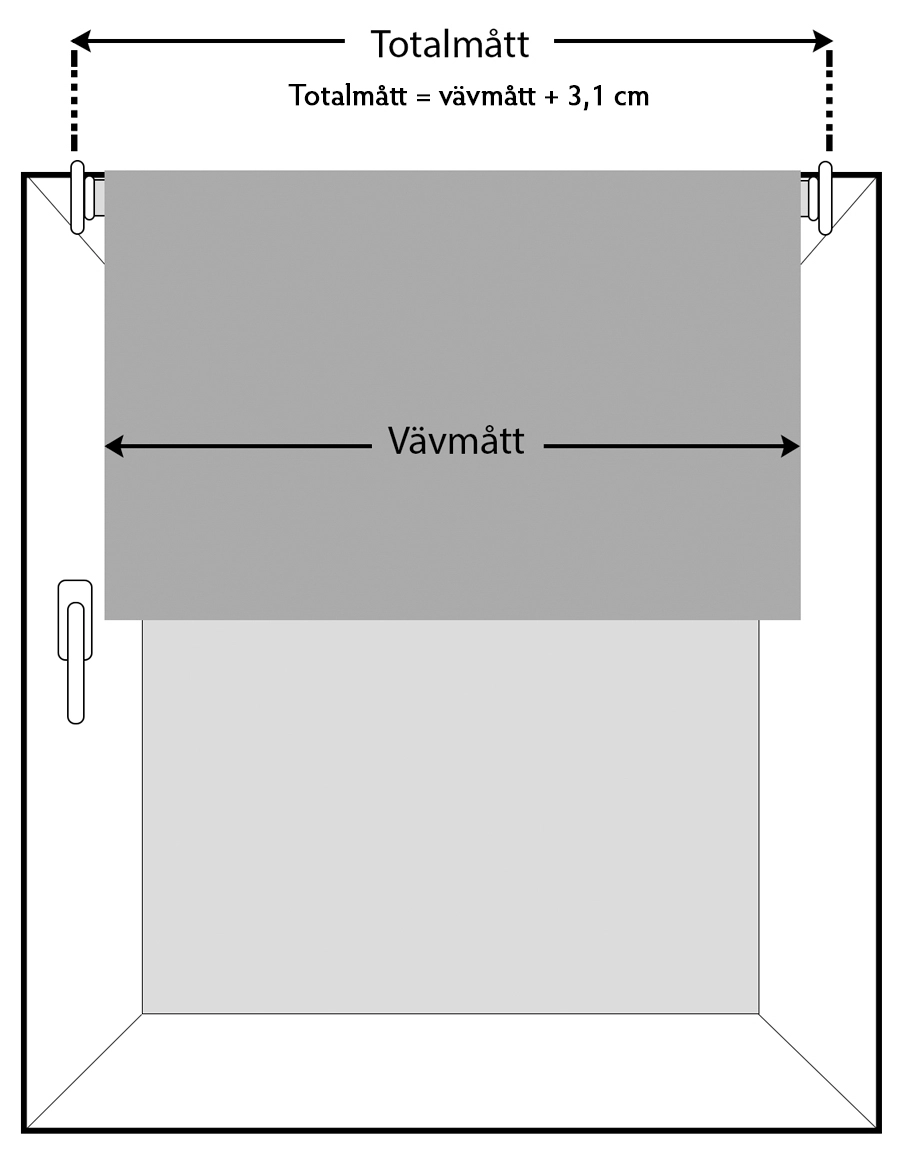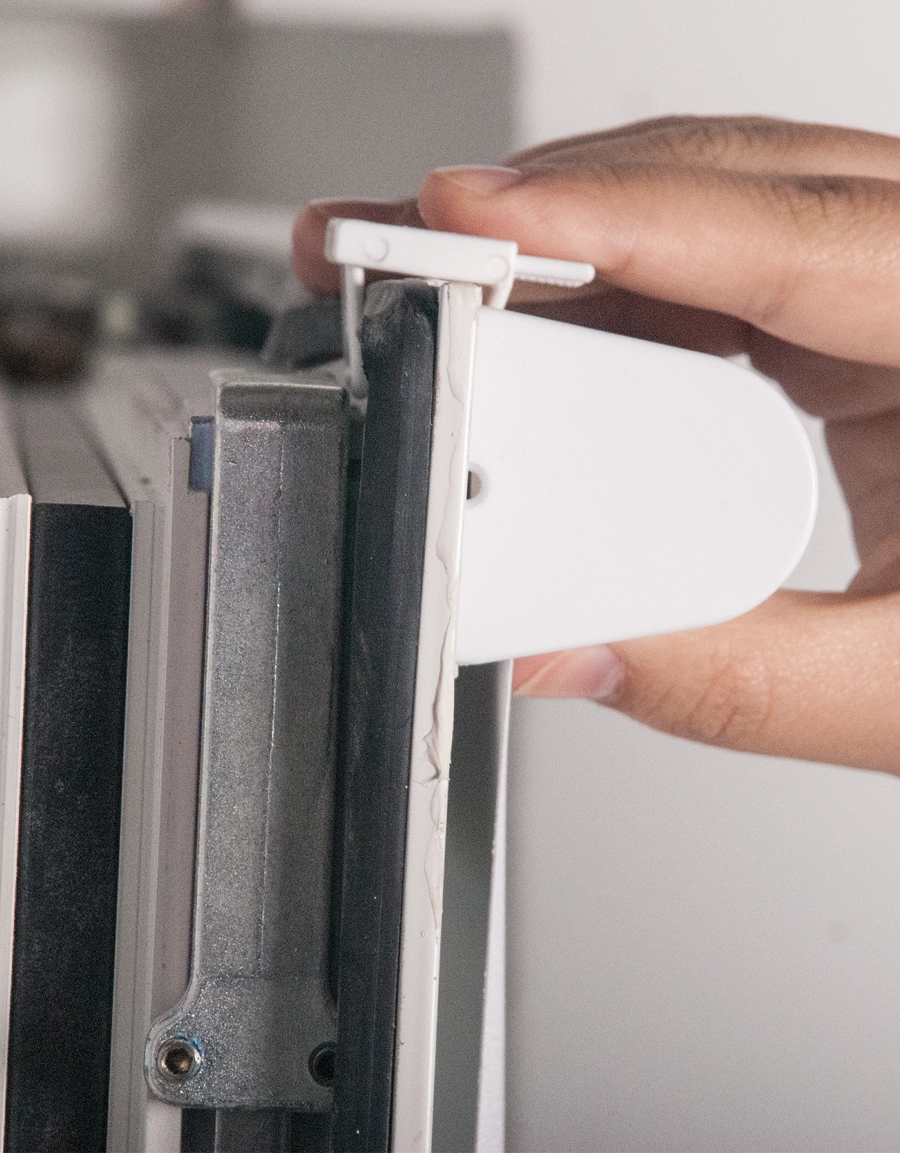 Blackout roller blind MULTIFIX, white or black, screwless
From: 49€
Multifix is a smart roller blind that installs directly on the window sash. Extremely handy if, for example, your window opens inward because the roller blind comes along for the ride when you open the window. The roller blind can be clamped onto the window sash, avoiding unnecessary screw holes. Blackout white fabric perfect for the bedroom or TV room where you want complete darkness.
The size refers to the overall size of the roller blind, including wall brackets.  100% polyester. Max. height 160 cm. More info below.
Also available in Day&Night version and as made-to-measure in several colors
NB: If you choose to have the rail cut to size, delivery is about 3 weeks and, unfortunately, you cannot return cut-to-size products.
NB: The standard lenght of the ball chain is 1 meter. If you choose to have the rail cut to size, we can adjust the lenght. Specify the mounting height in cm in the bottom field.
Our lowest price in the past 30 days before the current price: 49€. (Blackout roller blind MULTIFIX, white or black, screwless)
Article number:
STYLED BY YOU
Tagga @hastahome för att synas här